Investment or Expense: Getting the Best Value DJ
DJs can be good, average, or bad. If you've shopped around, you know prices can vary widely too. So how do you get the most value from your DJ? It depends on the event and what you're looking for. Here are a few tips for getting the most value when you hire your next DJ.
Match your DJ to your event: Depending on the event you're planning the DJ should be the right fit. Club DJs are not usually not the best fit for weddings. Similarly wedding DJs don't usually have the hottest club hits. If you are hosting a kid's birthday you'll need to make sure the DJ understands how kids behave and has an Idea to entertain them with CLEAN and AGE APPROPRIATE music. You'll also want to consider your guest list. It's very important to speak with your DJ about who will be at the event. Your DJ's job is to make you happy and get you dancing, but it's also to get everyone else involved. If you want a certain vibe ie. No slow dancing. You must express that prior to the event. Setting clear expectations for the music style ahead of time is the first step to a successful event.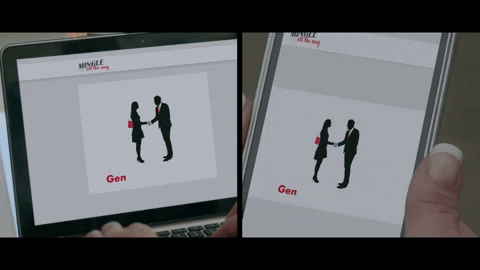 More than music: Most good DJs have the ability to MC as well. Unless you have the budget to hire an MC and DJ, you'll want to ask if they can provide MC Service too. They may be able to and often can do it well since they know when to cue and cut music accordingly.
They'll potentially be an impromptu event planner as well. Many people are avoiding the use of the professional planners these days. Because your DJ will need to cue music at appropriate times they will need to know the agenda well. You might as well use their knowledge to review the plans for the event and provide valuable feedback regarding the timeline. If they have experience they'll understand how long different events take. Because they are already involved with the agenda and will keep the pace of the event. They'll often include this type of service with their event package.
Not just dancing: If you're hosting something other than a birthday party you'll probably need dinner music. If you're getting married you may also require music for the precession. You could hire a harpist or violinist, but why not ask your DJ to provide the music? I regularly provide music either on site or with a separate wireless PA. Your DJ may have a package deal with this included or may charge a much lower rate for the service than hiring a second musician. A DJ will more music available to play than any musician, so whether you want the bridal chorus, an instrumental version of a classic love song, or even Frank Sinatra to play while you walk the aisle, they can take care of that for you.
When in doubt, ask:
If you've hired a professional to entertain you and your guests it's their job to make you happy. You are their client and will potential refer them to others or at least leave an online review. If you have any requests, or something in mind your DJ should be able to help you pull it off. If they can't they'll help you find someone who can. Let them be your resource for assistance. After all unless you're an event planner you only entertain a few times per year. Your DJ might perform 80 or more events annually. They've probably got a trick or two up their sleeve.